01-05-2022 16:39
Y llegó otro nuevo NOTICIÓN: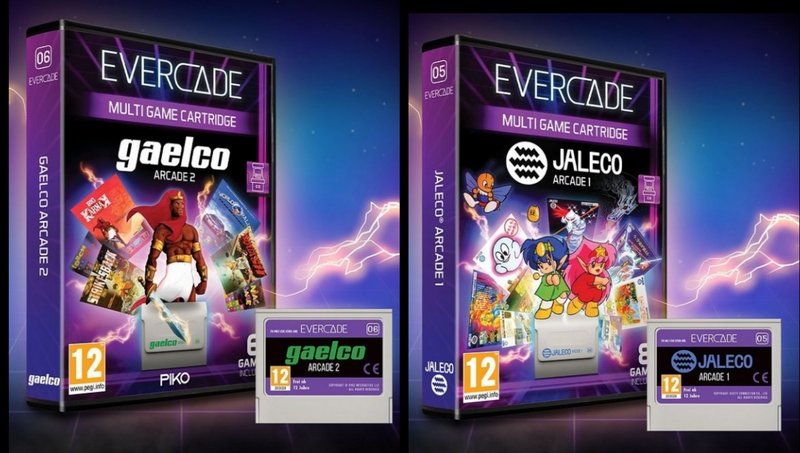 Justo cuando estábamos relamiéndonos con las virtudes de esos dos grandísimos cartuchos que llegaron a nuestras tiendas y hogares hace poco, con Gremlin Collection 1 y Renovation Collection 1, y con los ojos puestos en esos pre-order ya abiertos para los futuros dos superventas de Evercade línea roja de Morphcat Games Collection 1 e Intellivision Collection 2, ahora van y anuncian esto.
Blaze Entertainment no deja de darnos grandísimas noticias y anuncios de su fidelidad y compromiso con los usuarios de Evercade.
Anuncian dos super hits para la línea de cartuchos recopilatorios morados, que vienen repletos de juegazos arcade pixel perfect.
Y te lo digo por experiencia. Esto es canela en rama. Auténticos vendeconsolas. Menudo acierto sacando justo antes del verano estos dos nuevos recopilatas que nos brindarán 14 nuevos videojuegos de leyenda en nuestras consolas.
Por primera vez en la historia, el videojuego español WORLD RALLY 2 aparecerá licenciado en una consola doméstica.
Blaze Entertainment sabe perfectamente la magnífica comunidad de usuarios de Evercade que provienen de España.
Y este es un nuevo guiño a la comunidad retroaficionada de nuestra nación. Todos los fans de Gaelco y todos los seguidores del legado videojueguil español deberían conseguir este cartuchazo.
Por si fuera poco, nos traen Jaleco Collection 1.
Sin palabras chicos. Esto es una maravilla !!!!
Así quedan las nuevas dos listas de juegos que se añaden al catálogo:
JALECO ARCADE 1:
Rod Land
The Astyanax
Saint Dragon
64th Street: A Detective Story
E.D.F. Earth Defence Force
Avenging Spirit
CyBattler
P-47: The Phantom Fighter
GAELCO ARCADE 2:
Big Karnak
Maniac Square
Squash
TH Strikes Back: Thunder Hoop 2
Touch and Go
World Rally 2
GRACIAS POR ESTOS JUEGAZOS SEÑOR!!